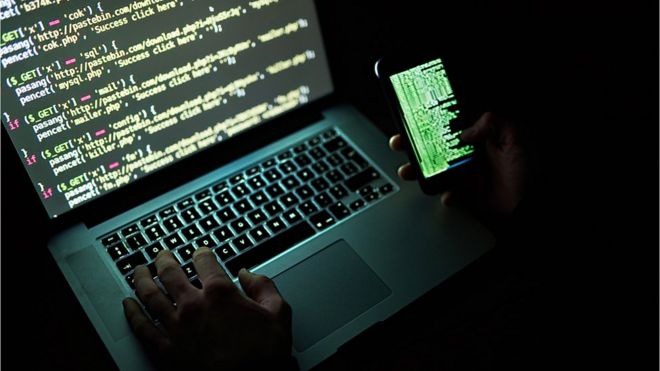 IoT, the Internet of Things... a large and ever growing web of devices of all shapes and sizes coming together and creating a singular, united, asymmetric community. These devices very; from the latest smartcar to the newest iPhone, it is all connected. 
  Take this ever growing web, and add a person as another "device" connected to IoT. That is where man may tread; give it some odd years and we'll be there. In truth, interplanetary travel is closer than the melding of man and machine, but we are making strides. We are well on our way to prosthesis that we can feel.
In recent news in regards to the IoT, three
computer scientists at the University of Waterloo hacked an RFID tag in order to "enable new applications and features." One of them was making the RFID tag sense the environment. They did this by cutting out a small section of the tag's antenna, and placing a sensor [phototransistor] over it. This gives it the ability to sense the environment around it; specifically, light. This is a very large step in advanced IoT devices; hopefully, more advanced breakthroughs are just around the corner. 
  T
his apart of a larger plan that is working towards batteryless devices. Achieving this would lower maintenance costs and allows for IoT devices to remain active even while off the grid. 
  That was the news folks, and I know... its old news, but I had put something up. I was hunting for something recent but there as nothing at the time of searching, thought this was cool so here it is. 
  I hope you all have a good rest of the weekend and stay safe out there.
  ----Sh7nk-Z0id [On-Forum name changing soon]
01001001 00100000 01000001 01001101 00100000 01011010 01001111 01000100 01001001 01000001 01000011
(This post was last modified: 11-11-2018, 01:39 PM by Mad-Architect.)