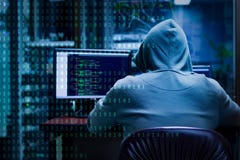 Huawei, the China based telecom giant, is again facing more difficulties in finding a niche in foreign markets, after Western Digital froze Huawei any current business dealings with the company until further notice. 
     This is a severe hit to Huawei, after a report from the company stated that they would likely sell 40 to 60 million less phones, due to US sanctions. Because of this, Huawei is facing difficulties getting a foothold in US markets and abroad, due to fears that their software/hardware could contain backdoors, or even malware.
     This all stems from different pieces of info that have come out recently regarding the company; one major piece being that they are mainly funded by the Chinese military and intelligence arm. This of course raised a lot of eyebrows in the international community, and has given more than one country enough reason to ban them or input heavy sanctions on them. 
     Because of this, Huawei may find it hard to acquire suppliers for most of its components. 
Original article can be found here.
That was the news folks, have a good day, and stay safe out there.
      ---Mad-Architect 
01001001 00100000 01000001 01001101 00100000 01011010 01001111 01000100 01001001 01000001 01000011